What is Digital Process Automation (DPA)?
DPA is a new wave of business process management (BPA) technology.
DPA solutions act as workflow engines – orchestrating the flow of tasks and data between employees, enterprise systems and new technologies such as software robots or AI-enabled tools, enabling end-to-end process optimization.
Organisations can use DPA to:
Fix outdated processes
Automate business workflows
Go paperless
Connect disparate internal systems
Empower people
Meet compliance obligations
Drive continuous improvement
Ensure governance and control
Recommended Low-code DPA
Alrighty Labs recommends nintex's K2, the powerful low-code DPA platform that allow businesses to quickly build applications to meet the business requirements
DPA and RPA technologies can complement each other to bring greater benefit, values and returns to the business. Combining the unique strengths of K2 (DPA) and UiPath (RPA), we can have an enterprise workflow engine that handles all business processes, compliance, governance and control with the added benefit of integration with any external systems via the standard employee's desktop tools.
What's more, both K2 and UiPath provides low-code designer tools that allows developers to focus on business processes' logics rather than the underlying complex coding. This led to better development team to users' communications, reduced misaligned requirements incidents and ultimately faster development turn-around time.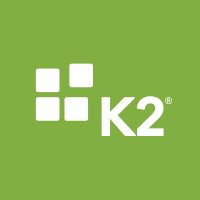 Read more on nintex's K2